FOLDING FRAMES FOR PALLETES
Description: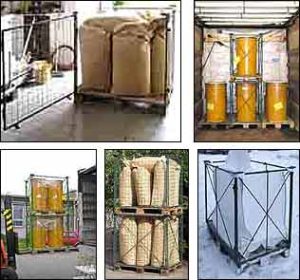 Our frame extensions for pallets are made from standard tubes. Standard finishing is in green colour (but it can still be changed on demand).
Usage:
The frame extensions for EUR pallets are used for transport, manipulation and storage of goods.
Advantages: the frames are foldable. Trucks can be loaded twice as much – with 66 pallets instead of 33 in the loading area. Storage space is also saved.
Size:
Weight: 29 kg, kapacity: 500 kg
---